10 Best Marvel Snap Cards For A Kingpin Deck
In Marvel Snap, these are the best cards for a Kingpin deck.
In Marvel Snap, the Kingpin is a very strange card. Once he's been played, his impact won't happen until the sixth turn, when any card that has been moved to his location will be destroyed. He can cause a lot of trouble, but he comes out so early that your opponent can quickly fill the Kingpin location and avoid having to deal with it.
Keep in mind that Kingpin's ability only works after he's been revealed. If you play him on turn six, cards that moved before he was revealed won't be affected. It's hard to set him up, but it's a lot of fun and opens up a way to play that involves rearranging your opponent's cards.
Ghost-Spider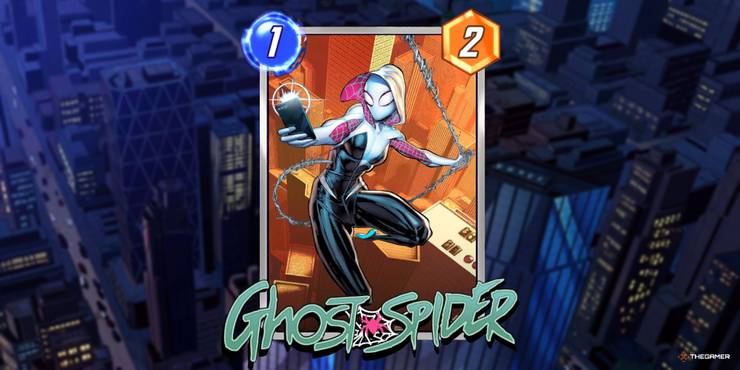 Ghost-Spider might seem to work against Kingpin, and in a general sense, that is true. Since she moves your cards, putting her next to Kingpin on turn six would destroy the last card you played. But you wouldn't play her that way if you had her in this deck.
Kingpin himself is the main thing you can move. That would make them think that if they fill up that lane on the fifth turn, they will be safe. Since Ghost-Spider was changed to a one-drop card, you can play her with other cards that move your opponent's cards, changing the whole strategy. If you add other cards that work well with being moved, you might also want to add Iron Fist.
Spider-Man 2099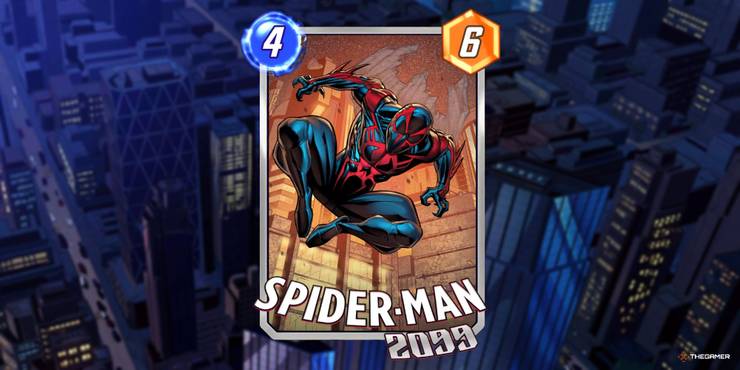 The futuristic Spider has a lot to offer a destructive deck like Kingpin, but there are some things you should keep in mind. Spider-Man 2099 needs a trigger to destroy something, and if you save him for the last turn, it's likely that Kingpin will kill him as well.
You want 2099 to be a play you do before or instead of Kingpin. You can easily play Ghost-Spider or Iron Fist on turn five to trigger him. Giving Kingpin the chance to do his thing on turn six. You can even have 2099 empty spaces where Kingpin is and still win more easily.
Storm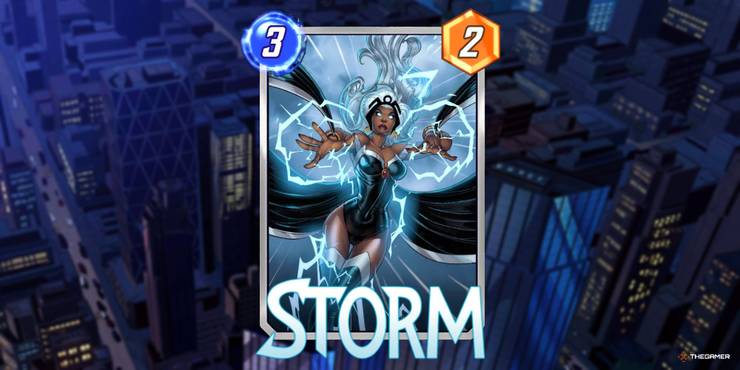 Moving your opponent's cards can help a lot of cards, not just Kingpin. Storm is also a big winner when this happens. She works like a backwards Kingpin, so you would use your move cards to take things away from her lane instead of adding to it.
She's very famous for a reason: she's a very reliable card that can easily help you win a lane. Keep in mind that Storm can be a dangerous play because Legion is so common and easy to get. This is especially true on turn four. It's best to put her down early, because you'll be able to move so many cards around in your deck that by turn 4, you're almost certain to have drawn one.
Juggernaut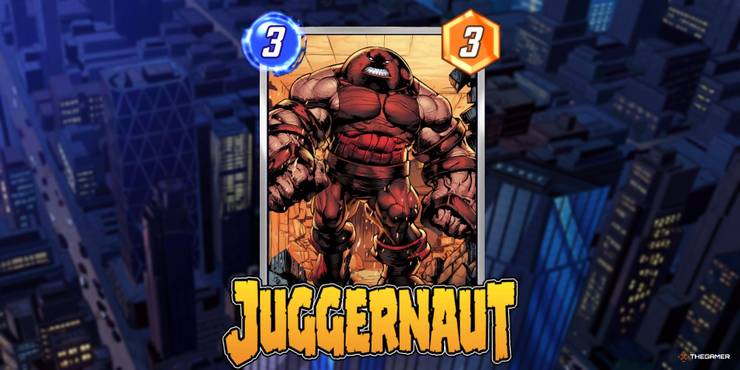 Even though Juggernaut and Storm are a great pair, that's not the only reason they're on this list. On turn six, he is the only one who can win places, especially if you have priority. And, as we said, it's easy to pick him to win if Storm or any other site closes before the end of Drift Boss.
And, of course, he can throw cards at Kingpin's arms that destroy things. Both of them cost three, which means you can play them together or even with other move cards to do a lot of damage. The more cards are jumbled, the more likely it is that they will land on Kingpin.
Stegron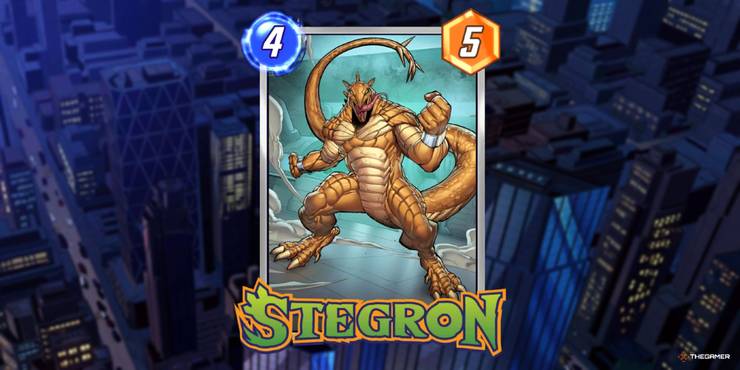 Stegron works a lot like Juggernaut, but there are some clear changes. The most important one is that he can only move one card, but there are no other rules besides that. He can be very annoying, mostly because most people don't expect him.
He also has the same benefits as Juggernaut, which makes him a great follow-up to Storm or any other spot that ends the fight. Before you move things around randomly, think about what's around you. If you throw something in the Inner Sanctum, you might be helping your opponent. You can stop a lot of other combos, so Stegron is a good choice even if you don't draw Kingpin.
Miles Morales: Spider-Man
As more cards like Ghost-Spider and Phoenix Force come out, the attention stays on cards that help you move. Miles Morales is a great card because his ability can be used from either side of the board. So, you always play Miles for one energy, even when your own cards don't move much.
Five power for only one energy is a huge play, especially when you consider that most cards in the deck have low costs. A lot of people are tempted to get rid of Miles in favor of cards with more powerful abilities, but what makes Miles an important card in the deck is that he never changes.
Polaris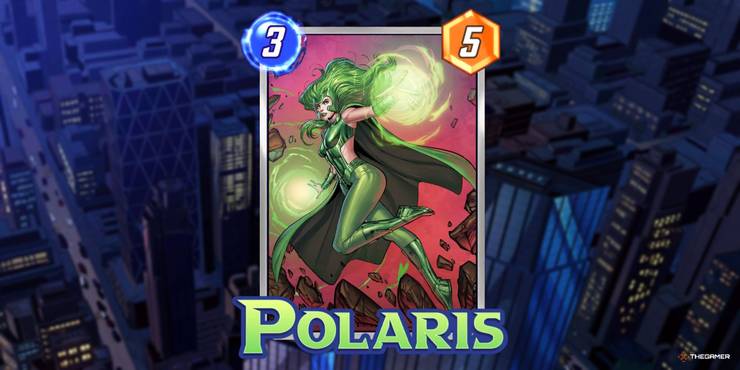 Polaris gives this move deck some clear goals, since many of the other moves depend on chance. Since she only moves one card, and a cheap one at that, you have to be careful about where you put her, but her cost lets you do a lot of different plays by turn six.
But you can still stop a lot of what your opponent tries to do even if you don't have Kingpin. Goose is a hard card to deal with, but Polaris can put the cat in a better position for you. Even if you don't move, having five power on your fifth turn is a big deal.
Aero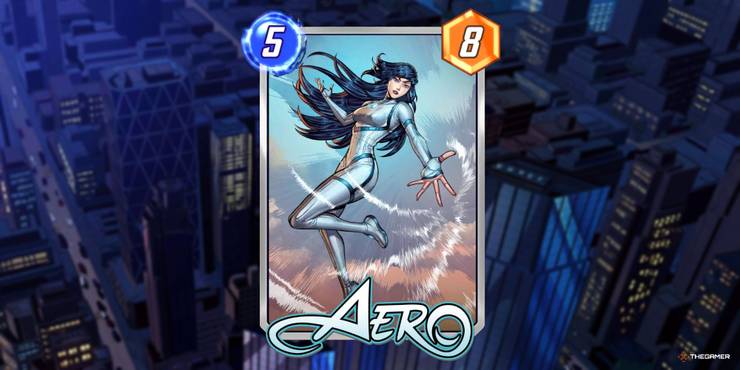 Aero is a very strong card on its own, no matter what you put it with. But when you put her with Kingpin, she can be a very dangerous play. On turn six, you can use Ghost-Spider to make dangerous combos. If Kingpin was the last card played, move him with Ghost-Spider and use Aero for their last move. Or, you can use Aero to kill something and use the Spider to move her.
And, as we've already said, she's still a power play by herself. With her, you're sure to win any lane you're already winning, and even on turn five, you can make sure that other lanes are open. Plus, her eight power isn't something to laugh at.
Magneto
Playing Magneto into the position of the Kingpin is the most predictable move you can make, but that's only because it's so powerful. The mutant who can bend metal is an important part of any Kingpin deck, especially given how many cards he can move.
No matter what the metagame is, Magneto will always have a good target to move because so many strong decks have four or three drops. Even if you don't get the combo, the commotion is worth it on its own. Even though sometimes the cards he moves are stronger than his, you are actually taking all that power away from somewhere else. He is a six-cost that hits more than one place, like Doctor Doom, but he is even stronger than Hulk.
Spider-Man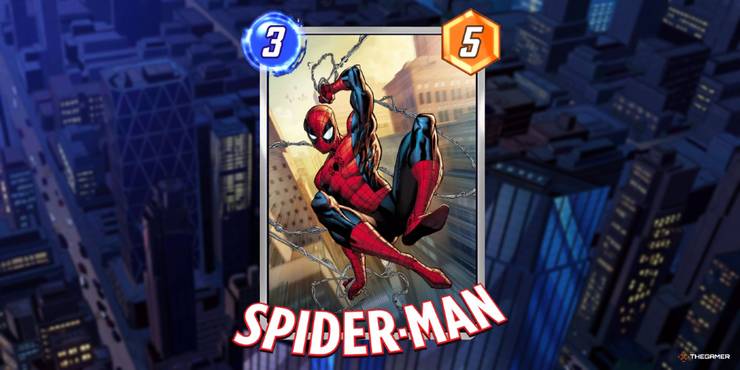 In the books, Spider-Man is one of Kingpin's biggest foes, but in Marvel Snap, he might just become his best friend. Even if you don't move anything, he will have an effect every time you play him. Five power for three energy is always a good deal. Keep in mind that the enemy card goes wherever Spider-Man goes.
In terms of how to play him, you could try to use Spider-Man to get to hard-to-reach places, but that could give your opponent an edge. You can also use him to try to move something towards Kingpin, but it better be worth it, because Spider-Man will also be killed.